Advance Filters
Search filter allows the users to find their favorite cars within a fewer click. Car type, car model, car price, location are few of the filter options.
Rider/Passengers
Rider/Passengers is featured with various tools to easily manage his ridings, bookings, transactions, Wishlist, rating and reviews etc.
Passenger Verification
Each riders/passengers is verified either by using their email id or phone number (via SMS).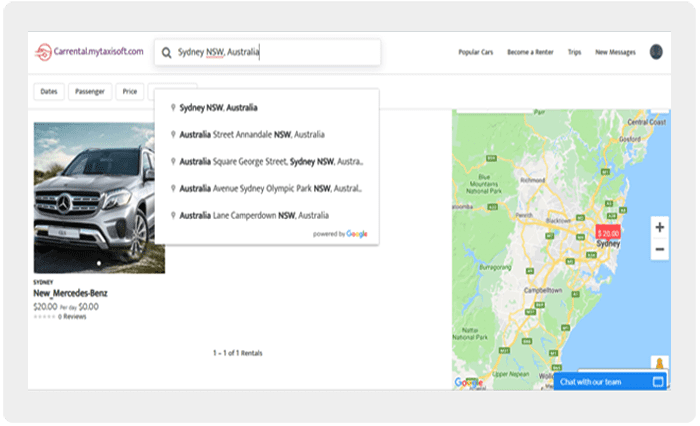 Location Based Rentals
Riders/passengers can easily find cars by location using our car rental script "Location Based" search feature.
Booking Options
Riders/passengers can use either "Request to Book" or "Instant Pay" option to book cars for their rental needs.
Fuel Options
Passengers can fill the fuel of their own or can rent a car with filled fuel. Amount will be charged from the riders/passengers based on the fuel usage.
Calendar Option
Using this option a rider/passenger can hire a car based on the available dates.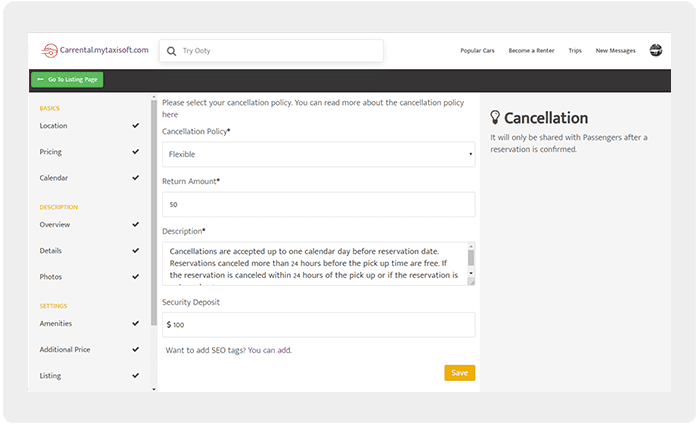 Cancellation Policy
Riders/Passengers can cancel the booking and will get the refund based on cancellation policies defined by the host. Flexible, Moderate and Strict are the cancellation policies available in our car rental script.
Disputes
Riders/Passengers can file disputes against car owner in case of any issues on the rented car. Admin will manage the dispute after the trip.