Wishlist
Users can mark their favorite cars and save it for future reference in Wishlist. Share your favorite cars to your peers through the sharing option across various social media sites.
Coupon Code
Coupon code features in our car rental script to allow any special discounts and offers to the users.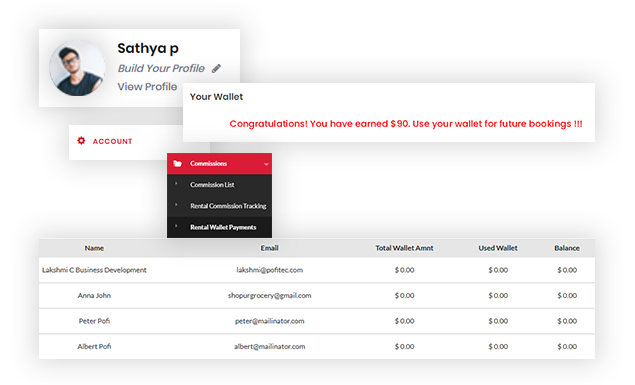 Wallet
Each person who refers and the referred person will be credited a certain amount which can be used during the next booking which are saved in the form of wallet.